In Memory> Susan Ashley

Passed away January 30th 2016
Susan Meredith (Ashley, Peckels) Lutz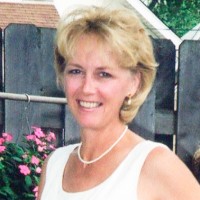 Lutz, Susan Meredith (nee Ashley, Peckels) Age 65, of Fridley. Beloved Wife, Mom, Grandma & Friend. Our Warrior Sue passed away on January 30, 2016 after a courageous battle with cancer.
 Sue retired from Graco Inc. after 32 years of employment in January of 2013. Previously she worked as a teaching assistant at the U of M Dental Program. Sue enjoyed spending time with family and friends. She shared her passion for the outdoors with her husband, children and grandchildren. She especially loved camping, fishing and gardening. She was a true Minnesota sports fan.
Preceded in death by her parents Howard and Frances Ashley of Brainerd. Survived by her husband, Gary Lutz; daughters, Stacy Peckels (Patrick Donovan II), Tammie (Dominic) Ybarra and Leah (Matt) Davis; step-son, Eric Lutz; grandchildren, Kayla, Gage, Tatim, Patrick III, Savannah, Michael, JD and Kamryn; great-grandchildren, Jameson and Adilynn; brothers, Ken Ashley and Bill (Connie) Ashley; sisters, Donna (Bill) Blattner and Barbara (Larry) Anderson; several nieces, nephews & other relatives.
A celebration of Sue's life will be held at Elsie's, on Saturday, February 27, 2016 from 12 PM to 3 PM located at 729 Marshall Street N.E., Minneapolis, MN 55413.
Private interment at Fort Snelling.
Published on February 13, 2016