In Memory> Lynda Eberly

Passed away September 27th 2010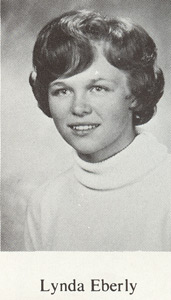 Lynda Faye Bauman, 59, passed away on Sept. 27, 2010, at home surrounded by family. She was born June 4, 1951, in Brainerd to Norman and Joyce (Edwards) Eberly.

Lynda is survived by husband, Charles, Brainerd, Minn.; daughters, Dawn (Tammi) Newman, Rice, Minn., Renee (Robert) Holmes, Brainerd, Minn.; sons, Tony Newman, Monroe, Wash., Kevin Dowty, Brainerd, Minn.; grandchildren, Matt, Kevin, Michelle, Jacob, Maxwel, Shayla, Kelsey, Jorden, Cole; and many additional family and loved ones.

Lynda was preceded in death by her parents; son, Ronnie; three brothers, Seth, Gene and Gary.

Lynda will spend all of eternity in Puget Sound.

There will be a potluck luncheon to celebrate Lynda's life on Wednesday, Oct. 6, 2010, at 3 p.m. in Lum Park.

Arrangements are with Halvorson-Johnson Funeral Home and Cremation Services in Brainerd.