In Memory> Marilyn Kunde

Passed away March 31st 2015
Marilyn Kallis (Kunde)

(October 15, 1950 - March 31, 2015)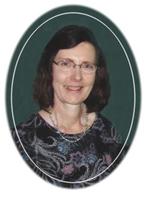 The Funeral Service for Marilyn Kallis, age 64 of New Leipzig, will be held at 1:00pm MT, Monday, April 6, 2015 at the Evangelical Community Church in Mott. Pastor Brian Wright will officiate with burial in the Ebenezer Baptist Cemetery north of New
Leipzig.Visitation will be held on Sunday from 1:00 to the time of the family service at 7:00pm at the Evanson-Jensen Funeral Home in Mott.
MARILYN JEAN KUNDE was born on October 15, 1950 in Brainerd, MN to Gordon W. and Mary H. (Scott) Kunde. She attended school in Brainerd graduating from Brainerd High School in 1969. She attended Community College in Brainerd and then worked in Faribault, MN as a teacher's aide for six years.
 Marilyn continued her college education at Bemidji State University for another two years where she earned her teaching certificate. She worked for one year student teaching in New York Mills, MN before moving to North Dakota in 1981 where she began teaching the 2nd grade at Roosevelt Elementary in Carson.
Marilyn met David Kallis at the New Leipzig Baptist Church and they were united in marriage on October 16, 1982 at Brainerd, MN. They began their life together in New Leipzig where David continued farming and ranching northwest of New Leipzig and Marilyn continued teaching school in Carson. A daughter Jennifer was born on June 27, 1985 and a daughter Suanne on October 14, 1988. The Kallis's continued to live on the farm and Marilyn substitute taught at area schools for several years.
She enjoyed doing crafts and decorating for the holiday seasons. She taught Sunday School, Wednesday Night Kids Club, and was in charge of crafts for Vacation Bible School for numerous years. Especially dear to Marilyn's heart was the Samaritan's Purse Operation Christmas Child Project which she enjoyed being involved in for many years.
Marilyn passed from this life on Tuesday, March 31, 2015 at her home northwest of New Leipzig.
Keeping her in their fondest memories are her husband, David, 2 daughters and 1 son-in-law, Jennifer and Keaton Heller, Gackle, ND; Suanne Kallis, Lincoln, NE; a granddaughter, Emma Heller; and her mother, Mary Kunde, Mott, ND.
She was preceded in death by her father.
A memorial has been established to the Samaritan Purse Operation Christmas Child fund and can be sent to the Evangelical Community Church, 904 2nd St E, Mott, ND. 58646.