Life Legacy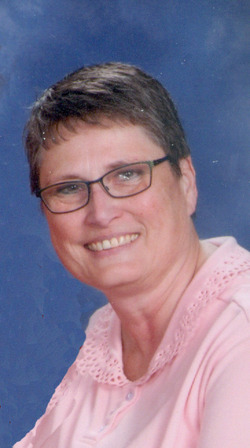 ,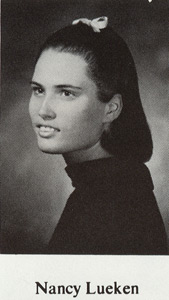 Nacy Carkuff-Kern beloved wife, mother, daughter, grandmother, great grandmother and sister, was called to her heavenly home on June 15, 2016, with her family by her side. Nancy was born to Dick and Betty (Holmes) Lueken on October 15, 1950 in Stillwater, Minnesota and was raised in the Brainerd area.
She graduated from Brainerd Senior High in 1969. She lived in the Twin Cities until she married Marty Carkhuff in November 1970. They lived in Duluth where her two beautiful children, Becki and Mac were born.
She worked for the Duluth School Board as a teachers aid. They then moved to Pillager and she worked at Brainerd Regional Human Services Center from October 1976 - October 2004. Marty and Nancy were divorced in 1984. She then went back to school enrolling in Brainerd Community College from December 1985 - July 1989, earning her AA degree and Criminal Justice degree.
She continued her education at Bemidji State University from September 1990 - May 1993, earning her bachelors in Social Work and minor in Chemical Dependency. She worked at a couple of jobs as a counselor but found her niche as program director of "RCCS" Restoration Counseling and Community Services where she planned to retire from in October 2016.
During her busy life she met and fell deeply in love with and married on September 15, 2011 the man she was proud to call her husband, Ted Kern, which expanded her children to three with the addition of his wonderful daughter, Liz.
Nancy enjoyed sewing, quilting and scrap booking. She was involved with her church; First Lutheran, she also enjoyed playing cards, traveling but she got the most enjoyment from being with her family, whether down at the lake, camping or just sitting on the porch talking.
She is survived her mother, Betty Lueken, husband, Ted Kern, daughters, Becki (Ed) Henagin, Liz Pascun; grandsons, Chase (Daniell), Alex (Natasha), Ethan, Michael; granddaughters, Terri, Keonia and Kailene; great grandsons, Isaac and Logan; brothers, Dan, Ken, Roger (Patti), Paul (Jill), Lueken; sisters, Marcia Thompkins, Hilary Perez, Diane (Donald) Dewalt; nephews, aunts, uncles, friends and co-workers who will miss her greatly.
She is proceeded in death by her father, Dick Lueken (February 2005) and her son, Mac Carkhuff (August 2005).
Services will be held 11:00 a.m. on Thursday, June 23, 2016 at First Lutheran Church in Brainerd with Pastor John Stiles officiating. Visitation will be held from 5-8 p.m. on Wednesday at First Lutheran Church and will continue the hour before services on Thursday at the Church.