Welcome friends and family of Brainerd High School Class of 1969 & other Brainerd Minnesota High School alumni.
Hello! Some of you probably know me and others I know don't. I'm
Tony Gebhard
and I created and maintain the class web site at this time.
READ MORE »»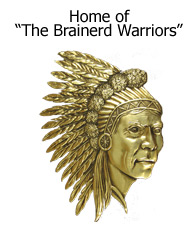 May 1969 the senior class of Brainerd High School said good bye to classmates and teachers leaving our mark as the first graduating class from the new high school. Teachers and parents and our community joined together to give us the best academic education possible.
An education that has well equipped us with the basic 'life skills' that has enabled us to live successfully in the world today. Whether it was one year, or more this was our home, and at The Brainerd High School we made a lifetime of memories, formed eternal friendships, and learned invaluable lessons that helped to shape and mold us into who we are today.
We now have 398 left of the 465 classmates (430 graduated from BHS on May 29, 1969)

Updated: Daily

"Class of 1969 Scholarship"
WE DID IT!!!!!!!

Infact we exceeded our goal, Below is the current status for this fund raiser

Updated December 31, 2019
Provided by CoolFundraisingIdeas.net
---
WE DID IT!! Many hours and dollars were donated by our classmates raising $15,757 for our BHS Class of '69 Scholarship fund!!!!

Funds raised exceeded the original scholarship goal and will ensure that a $500 scholarship will be awarded annually to a qualifying high school senior for all future years.

The weekend of our reunion, we raised $2,603 from silent auction sales, received $990 from classmate cash donations, and $490 from reunion registrations for a weekend total of $4,083 which was deposited towards the scholarship fund.

Approximately 40 local businesses contributed merchandise/gift cards for the silent auction and over 15 local artists (including many classmates) contributed the wares from their artistic talents.

Our Class of '69 Scholarship Committee members, Susan Koering, Sue Kost Mortenson, Jan Lyscio Hall, Tony Gebhard and Kevin Hall were supported by at least fifteen classmates who donated their time or talents in soliciting area businesses, organizing, and facilitating the silent auction.

We invite all classmates to keep the Class of 1969 Scholarship Fund in mind for future donations to the BPS Foundation as part of your tax planning, estate planning, or as a memorial in the name of a deceased classmate, family member or friend.

Pictured below: BHS Class of '69 Scholarship Committee members presenting a check to Jessica Gangl, Brainerd Public Schools foundation Director. THANK YOU CLASS OF 1969 FOR YOUR GENEROSITY IN MAKING THIS HAPPEN.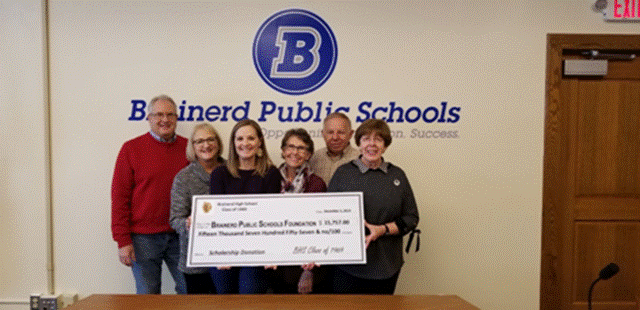 REUNION FACTS: Friday August 23rd social and silent auction attendance was 139 people. Saturday August 24th program attendance was 138. In total 131 classmates and 50 guests attended either Friday, Saturday or both nights.

Saturday activities (BHS tour, Downtown Brainerd History Walk, Gull Lake pontoon rides) were well received.

SAVE THE DATE: Class of '69 51st reunion social: Saturday August 8th. Time and Place to be announced at a later date.
Thank you,
BHS Class of '69 Reunion Committee
Brad Hill Inducted into Brainerd High School Distinguished Hall of Fame

The late Brad Hill will be inducted into the Brainerd High School Distinguished Achievement Hall of Fame on October 7, 2011 in the high school cafeteria.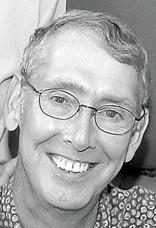 Bye Editor Roy Miller
Remarkable careers in medicine, special education, music and the nonprofit field will be highlighted with the induction of three more graduates into the Brainerd High School Distinguished Achievement Hall of Fame.

Selected for this year's hall of fame class were the late Brad HIll, Gayle Ober and Dr. Basil C. LeBlanc.

• Brad Hill, valedictorian of the Class of 1969, is being honored for his achievements in the field of special education. Summer employment at the former Brainerd State Hospital ignited Brad's passion for better treatment and training of residents.

He developed a professional assessment test for developmentally disabled individuals. Known as the Scales of Independent Behavior, the test was coauthored with, Dick Weatherman, Richard Woodcock and Robert Bruininks. The test is widely mandated by states across the country. READ MORE


Class mate Mike O'Leary added to the Brainerd High School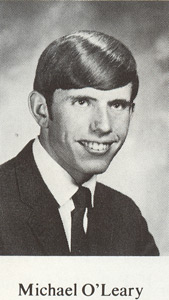 Distinguished Achievement Hall of Fame
Michael O'Leary's interest in international life was kindled when he spent his junior year in high school as an American Field Service exchange student in Swaziland. He spent the next eight years at the University of Minnesota where he gained a bachelor's degree in anthropology and his medical degree followed by a medical residency at the University of Hawaii. He also obtained an MPH in international health in Hawaii where he completed a second residency in preventive medicine and practiced clinical medicine in Hawaii for four years. READ MORE